Regular price
$100.00 AUD
Regular price
Sale price
$100.00 AUD
Unit price
per
Sale
Sold out
Save $10 purchasing this as a set. 
The luxury and pristine simplicity of bathing. Soak away any tension, tiredness or stirring thoughts. A forest sanctuary awaits, from the comfort of your own bath.
Burn our candle as you soak for a complete relaxation experience. 
Benefits

Bath Soak:

Antioxidant and Anti-inflammatory Western Australia Sandalwood.

(Sustainably harvested deadwood from the desert areas of Western Australia. No trees have been cut down).

Aromatherapy benefit of Tasmanian Kunzea Leaf. Containing a high level of alpha-pinene, which contributes to its fresh, medicinal and calming aroma.

Soothing and Moisturising Aloe Vera Powder

Relieve muscular soreness with Magnesium Epsom Salts
How to Use

Bath Soak:
Pour a cup into running bath water and move around with hands until bath water turns beige/cream.

Candle:
The candle comes with a few rituals you can try.
Rituals for your consideration:

When you light the candle, stop, pause, take a big deep breath. Breathe in for 4 counts and release for 4 counts. Take this moment.
Try the practice of fire gazing. Sit quietly with your candle, putting your full attention on the flame. Watch the flame flicker and dance. This practice is very meditative.

Go deeper with the beautiful relaxing sounds of Australian sound composer Paz Sounds.

Self Bloom Co worked in collaboration with Paz Sounds to select the perfect relaxation companion for our candle.

Immerse yourself in a 7 minute meditation with the song "Radiance".

Candle care

Your candle has a memory. When you burn your candle for the first time let the wax melt all the way to the edge. By doing this, your candle will burn evenly all the way down with no tunnelling. Burn large candles for approximately one hour to achieve this.
• To ensure an even and smoke-free burn, trim your wooden wick to about 5mm each time before lighting. This helps reduce soot and smoke, ensuring a clean burn. When extinguishing your candle use a snuffer or blow gently until the flame is out.
• Do not burn your candle unattended and discontinue burning it when approximately 10mm of wax remains to prevent cracking.
• Keep away from children, curtains and pets.
• Always protect the surface on which the candle rests. Please take care when placing our concrete candles on furniture as they may damage delicate surfaces.
• Remember to keep your candles in a cool, dry place away from direct sunlight. As we don't use artificial additives, our soy candles may sweat, melt, discolour or fade when they are exposed to intense light or heat for extended periods of time. These do not affect the quality of your candles in any way and they may be safely burned and enjoyed by you, your family and friends.
Ingredients

Candle:
Mandarin, Lime, Lavandin Grosso, Palmarosa, Lavendel Maillette, Marjoram Sweet, Myrrh.

Bath Soak:
AUSTRALIAN NATIVE SANDALWOOD:
Sandalwood powder helps in fighting acne-causing bacteria, exfoliates the skin, soothes sunburn and dry irritated skin.
AUSTRALIAN NATIVE KUNZEA LEAF:
Though lesser known than tea tree, kunzea has been used topically by Aboriginal communities in Tasmania to relieve irritated skin and muscular aches.
Glossary of all Ingredients
Magnesium Sulfate (Epsom) Salt, Kaolin (Australian Ivory Clay), Maca Root Powder**, Aloe Vera Powder, Australian Native Sandalwood Powder (Western Australia), Grape Seed Oil, Australian Native Kunzea Leaf Oil, Cold-pressed Hemp Seed Oil**, Clary Sage Leaf Oil**, Cedarwood Himalayan Oil*. **Denotes ACO Certified Organic - * Denotes Organic
Specifications

250G
100% Vegan
Made in Australia.

Arrives in cotton paper box, with scoop and keepsake jar.

Skin types:
Sensitive Skin,
Dehydrated,
Eczema prone,
Combination
Oily

Gracious Minds products are filled in glass bottles. In Australia only 9% of plastic household waste is currently recycled whereas glass is currently at 56%.

Forest Stewardship Council Certified
These lids are made using FSC Certified wood from sustainable and renewable resources. Gracious Minds manufacturer is a small family owned business who produces sustainable furniture. Please note they are phasing out our wood caps containing a plastic lining. Most of our product caps now have no plastic lining.
We chose soy wax for our candles because we want to make products beneficial to both people and the environment by choosing our ingredients for their natural and sustainable qualities.

Candle:

• Made in Brisbane, Meanjin Australia.
Our soy wax is sustainable and renewable, it is produced in a way that cares for our planet and it promotes growth, not depletion.
• Our soy wax is a 100% plant based, natural wax. It does not contain herbicides, pesticides, petroleum, animal, or insect products.
• Our soy wax is 100% vegan.

Why Wooden wicks?

We choose wooden wicks for all our candles not only because we love their crackle that reminds us of a warm, wood burning fireplace, but also because:
• Wooden wicks release fragrance better and faster: they throw up to 35% more heat into the wax compared with cotton wicks, while consuming the wax at the same rate.
• Wooden wicks burn more evenly: as they are wide based wicks, they are able to create large, even melt pools with a single wick.
• Wooden wicks don't 'mushroom' the way cotton wicks do: this means minimal carbon build-up and minimal debris and sooting.
• Our wooden wicks come from responsibly managed forests, both environmentally and socially: they are naturally processed and sourced from Forest Stewardship Council (FSC) certified mills in the USA – FSC certified forests are healthy, they benefit local communities as well as provide jobs for workers.
• Our wooden wicks are eco friendly and sustainable: they are made of 100% wood (no lead or zinc thank you), and for every $150 we spend on wooden wicks, a tree is planted by Trees.org.

About Self Bloom Co & Gracious Minds

Both Self Bloom Co and Gracious Minds are female-founded brands.
Shipping & Returns

Shipping

Australia Post Standard Shipping: $10. Estimated delivery 5-10 days

Australia Post Express Shipping: $15. Estimated delivery 2-5 days.

International Shipping email us for a quote.

Orders are shipped within 3 business days.

View full shipping details.

Returns

View refund policy.
View full details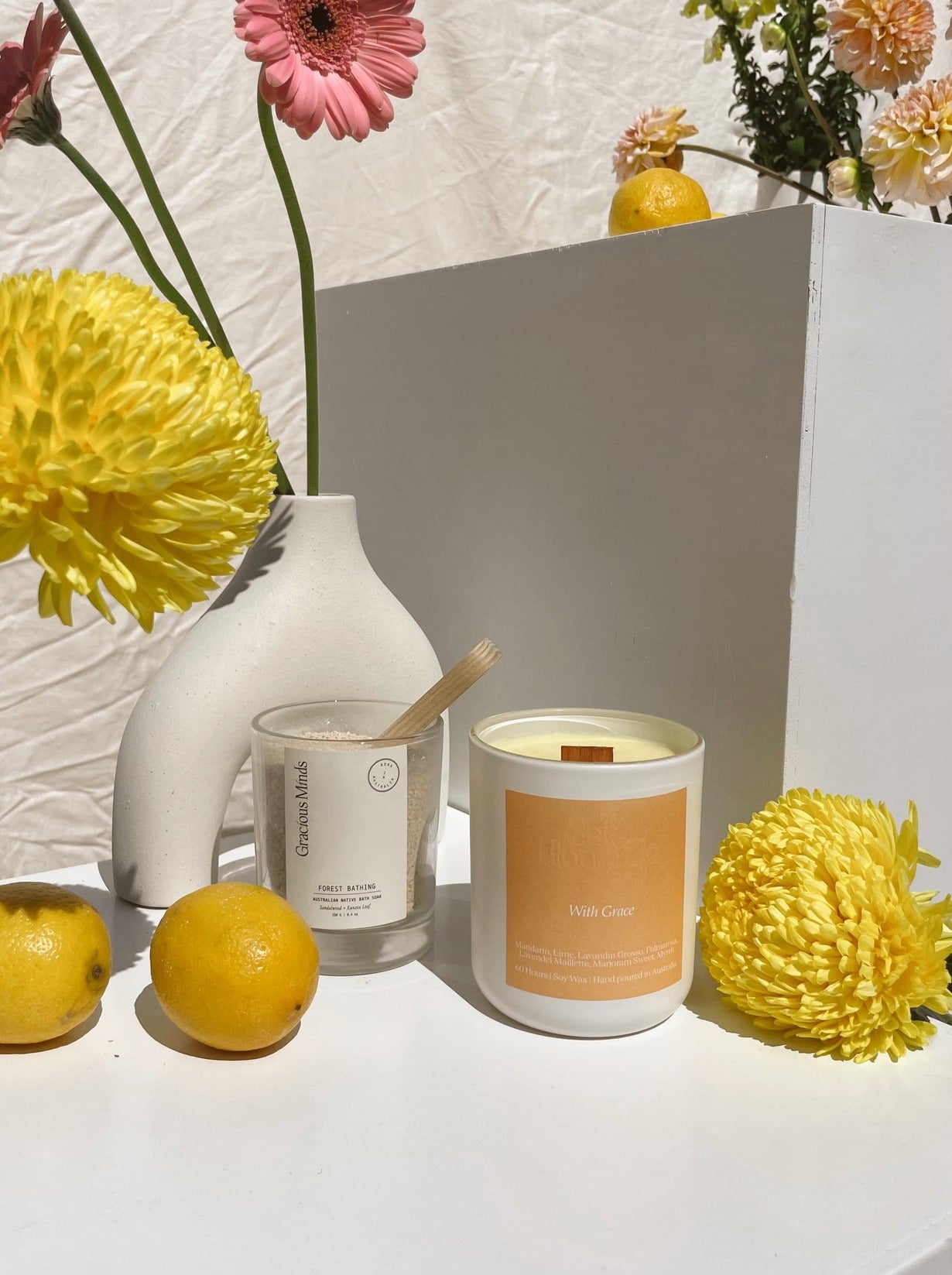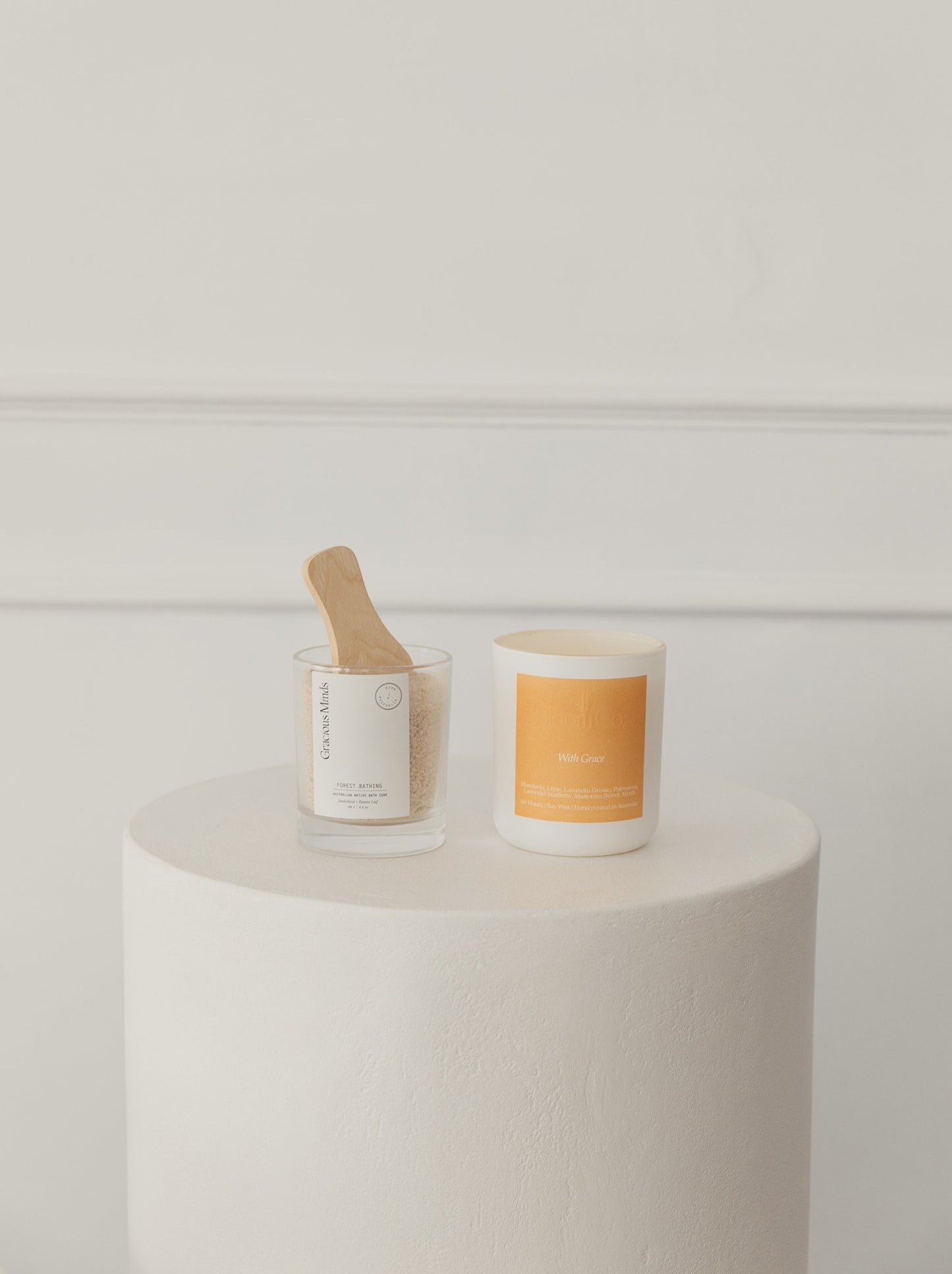 Bath Ritual (Save 10%)
Self Bloom Candle - With Grace
Go deeper with the beautiful relaxing sounds of Australian sound composer Paz Sounds.

Self Bloom Co worked in collaboration with Paz Sounds to select the perfect relaxation companion for our candle.

Immerse yourself in a 7 minute meditation with the song "Radiance".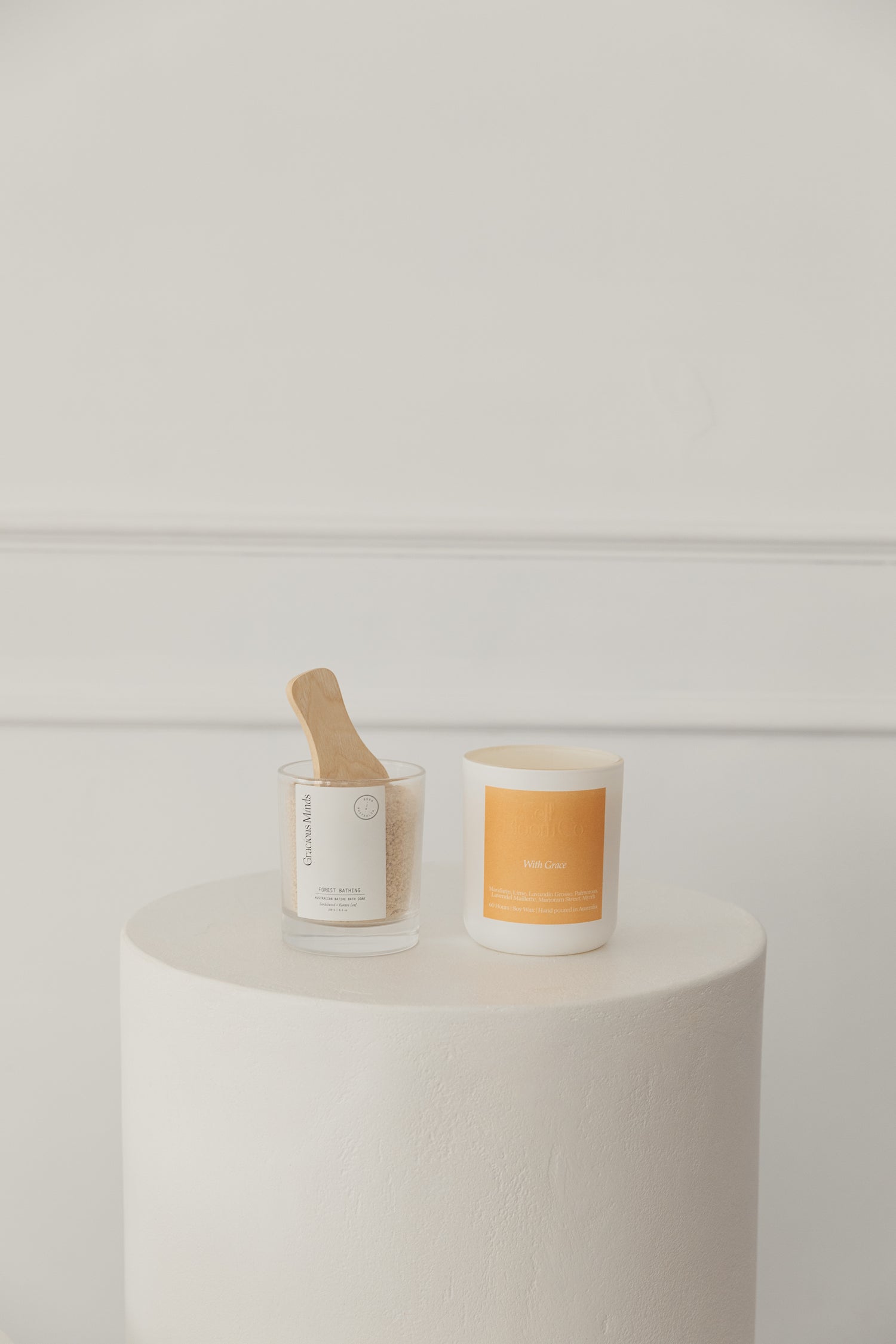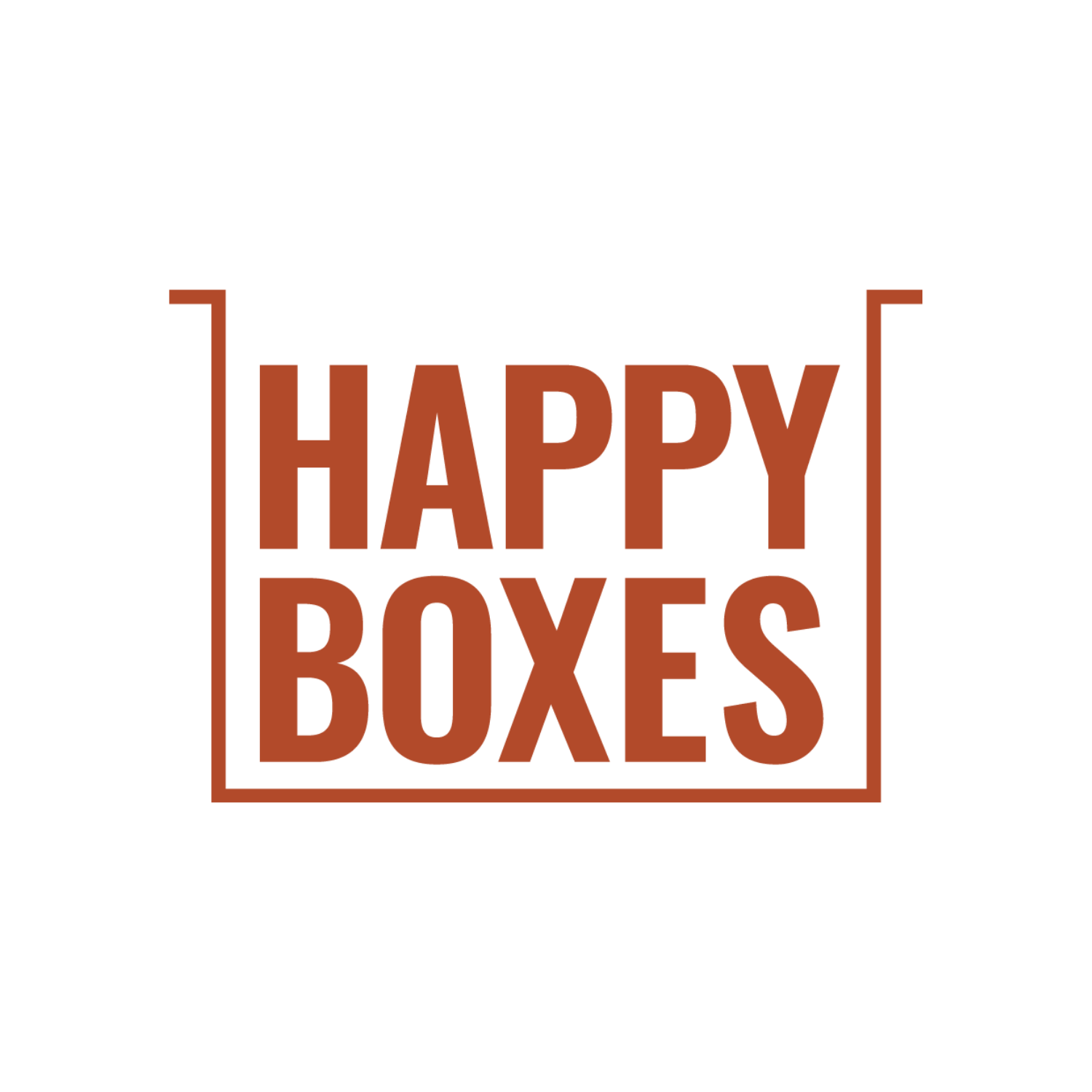 Giving back
$1 from every order is donated to Happy Boxes Project. A beautiful organisation that supports Aboriginal and Torres Strait Islander women and young girls through providing self-care packages and alleviating the barriers of accessing basic needs in remote communities. Visit Happy Boxes to find out more.
Choosing a selection results in a full page refresh.
Opens in a new window.