Regular price
Sale price
$48.00 AUD
Unit price
per
Sale
Sold out
A morning ritual to start your day. Tools that will enrich your physical and mental health. 
Devote yourself to the daily ritual of card pulling. And receive affirmations and guidance from an oracle deck that harnesses the divine wisdom of the goddess. With reverence for our practices, we start to evolve and transform.
Rise from your slumber with the ancient practice of tongue scraping. An Ayurvedic ritual to remove toxins and bacteria and uplevel your overall health and wellbeing. Sometimes it's the most simple and subtle changes that are the most effective.
Other gifts to add:
Benefits

Eunoia Rituals Oracle Card Deck
Each card has a message, mantra and actionable ritual to help you practice a certain intention like self love, gratitude or to welcome new beginnings.

What sets this oracle deck apart is that each card leads to a simple but nourishing ritual for you to complete.

It's great if you want to practice mindfulness or bring a ritual into your day but aren't quite sure how to do it.

Keeko Copper Tongue Cleaner
The tongue is one of the most neglected organs in the body.
Brushing, flossing and mouth wash aren't enough to *truly* clean your mouth — you need a tongue scraper to banish bacteria and build-up that's responsible for bad breath and bad health.
Keeko's take on the ancient Ayurvedic oral care remedy. A healthier mouth = a healthier you.
• Improve your sense of taste.
• Remove bacteria.
• Improve overall health.
• Reduce bad breath.
• Assists in improving digestion
How to Use

Eunoia Rituals Oracle Card Deck:
We suggest having this deck somewhere you will see it every day. Maybe that's your beside table or your desk.

Pull a card out of the deck.

Each card contains a mantra (affirmation), a message, and a ritual you can connect with to practice mindfulness and intention. The message will provide you with guidance; the affirmations is for you to repeat as you like; and the ritual practice you can do each day to bring the card's intention to life.

Place your card somewhere around your house or workspace where you'll see it most - it's your visual reminder of the day's ritual practice.

Keeko Copper Tongue Cleaner:
Ayurvedic practitioners recommend doing this immediately after waking up, ideally in the first 3 minutes, if possible, before the toxins that have surfaced during your night's sleep start to reabsorb into your body.

Wash with warm soapy water before use
Hold by the looped handles
Place the horse shoe shaped edge at the back of your tongue
Apply light pressure, pulling it gently all the way forward to remove toxins and bacteria
Rinse & repeat as needed

Over time, copper can naturally tarnish. The quick fix for this is cleaning it with a simple solution of salt and lemon juice.
Materials

Printed on FSC 100 responsibly sourced paper.

This product is made from 100% pure uncoated copper to preserve its antibacterial powers and will tarnish & discolour over time. This is completely normal and will not impact the effectiveness or safety of the product.

Plastic Neutral certified
Specifications

What's Included
• 36 gold foiled edged cards
• 80 page guide book to talk you through your rituals, mantras and messages for each card
• Guidance on a few ways to use the oracle cards
• Keep sake sturdy box

Published by Rockpool Publishing.

Designed in Australia. Made in China.

The copper tongue cleaner handcrafted in India.
About Self Bloom Co

Eunoia Rituals is based in Byron Bay and Keeko is based in Sydney, both female-founded brands.
Shipping & Returns

Shipping

Australia Post Standard Shipping: $10. Estimated delivery 5-10 days

Australia Post Express Shipping: $15. Estimated delivery 2-5 days.

International Shipping email us for a quote.

Orders are shipped within 3 business days.

View full shipping details.

Returns

View refund policy.
View full details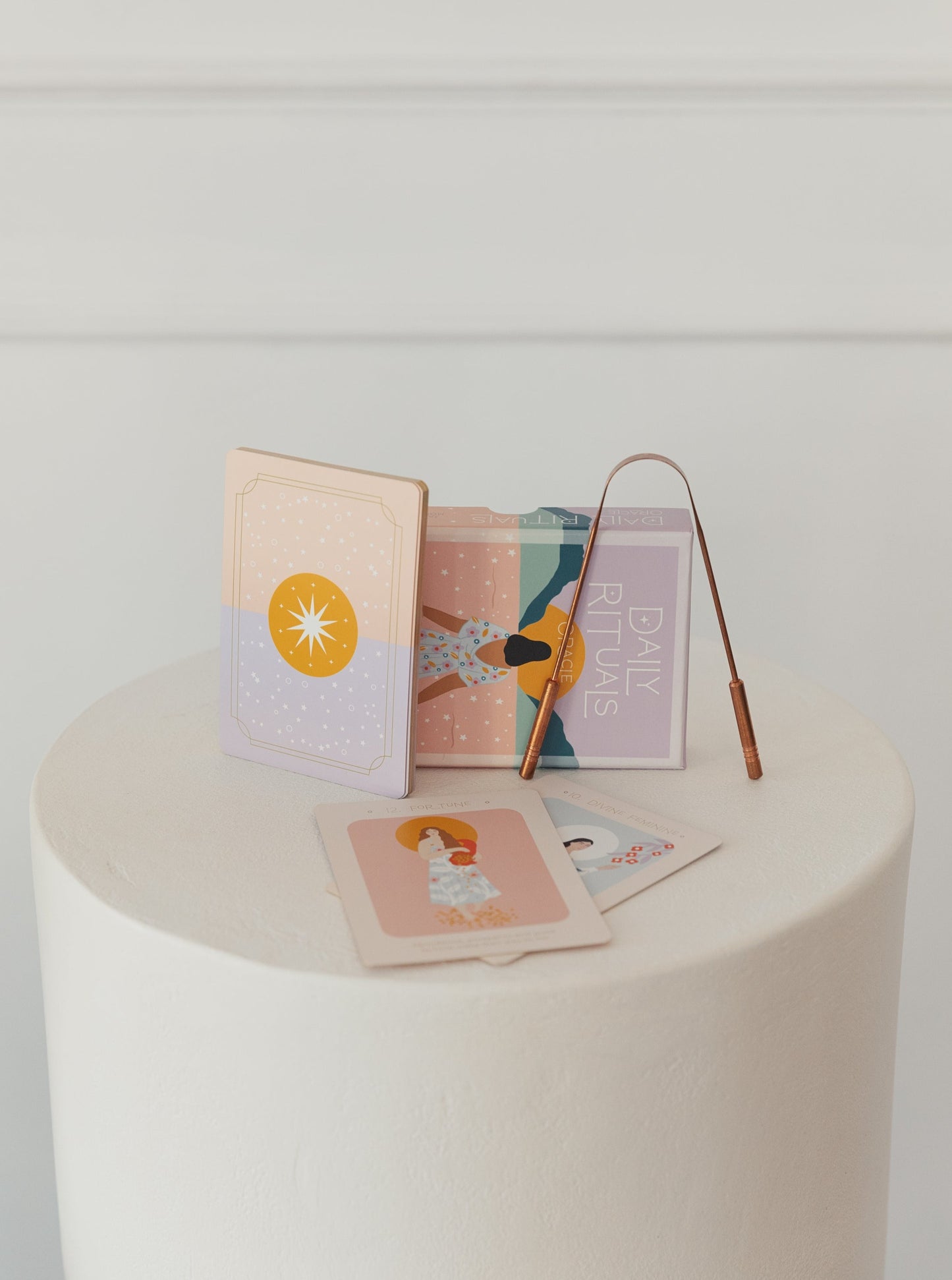 Morning Ritual
Eunoia Rituals Oracle Card Deck
The calming, nature-based goddess images on these cards invite you to begin your day by pulling a card that includes a message from the goddess, a mantra, and a ritual to create a mindfulness practice to transform your life through daily ritual.

This immersive 36-card deck of goddesses has been created to help you bring intention and ritual into your day. Each goddess carries her own message, mantra, and ritual that you can connect to and practice with mindfulness and intention. The goddesses will help elevate your daily routines into rituals and create mindfulness practices out of the mundane.

This beautiful set really is a unique combination of affirmation cards meets oracle deck.

Keeko Copper Tongue Cleaner
From an Ayurvedic perspective, tongue scraping should be performed on a daily basis and has been advised for over 5,000 years to remove toxins and bacteria that cause tooth decay, and bad breath.

Considering the tongue is one of the body's several detoxification paths, keeping it clean is just as important as brushing one's teeth.

This ancient practice helps to stimulate the internal organs through energetic connections with the rest of the body, improve digestion by increasing your sense of taste, and cleanse the body by removing Ama and bacteria from your oral cavity.

When you wake up in the morning, take a look at your tongue in the mirror. It's one of the main diagnostic tools used in Ayurveda because it can tell you what's going on with digestion.

Use the copper tongue cleaner as part of your morning ritual, to scrape off the toxins that normally accumulate after a night of sleep.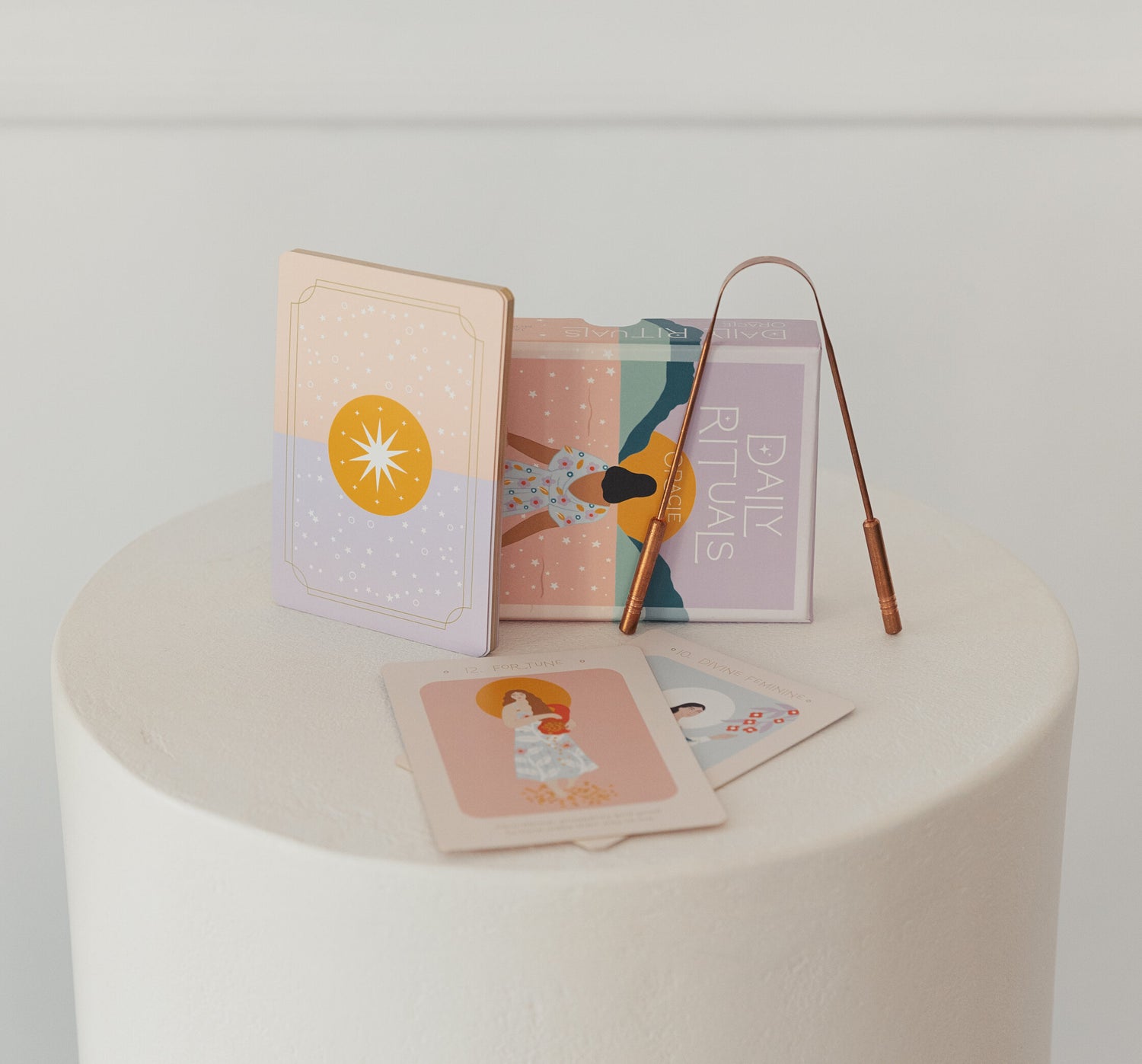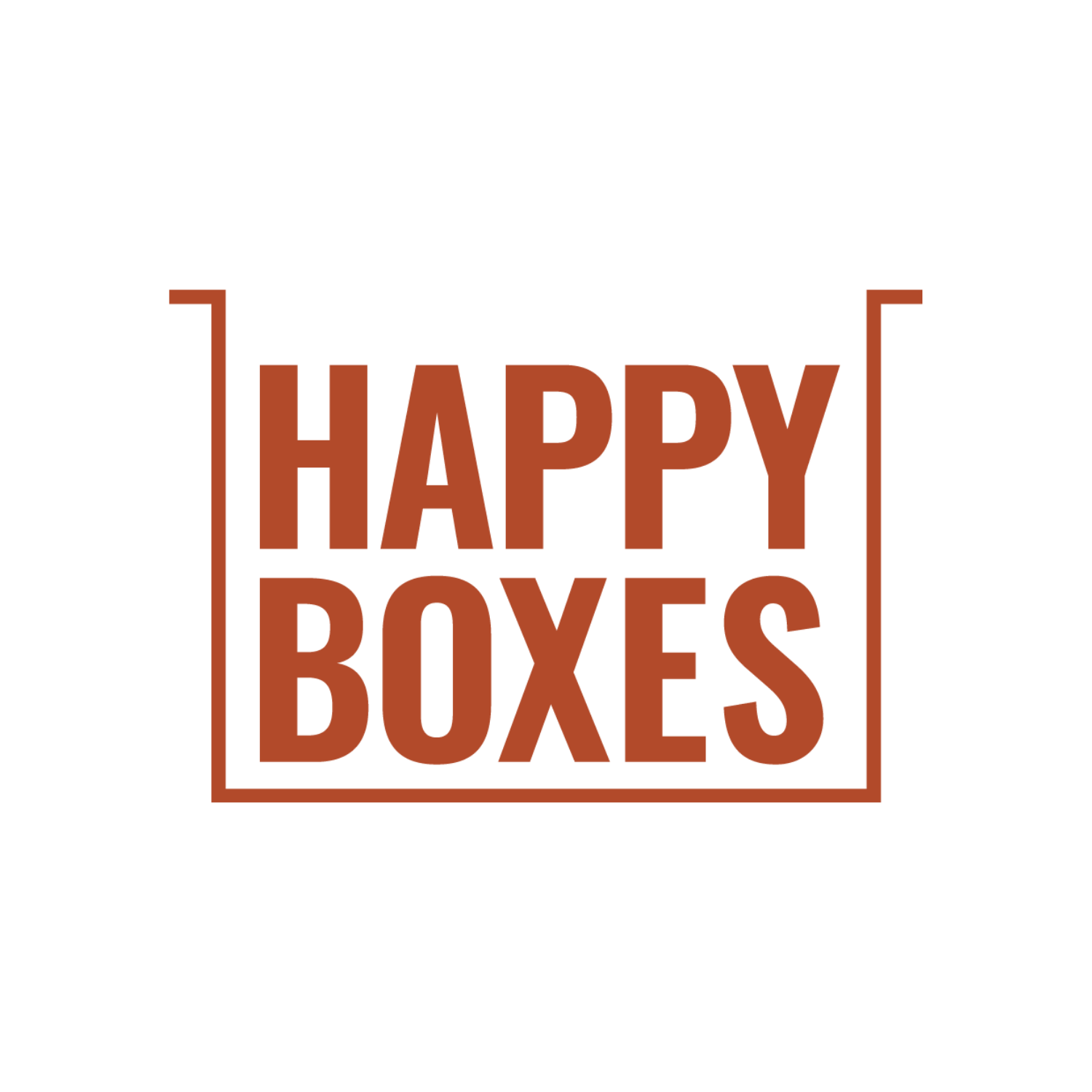 Giving back
$1 from every order is donated to Happy Boxes Project. A beautiful organisation that supports Aboriginal and Torres Strait Islander women and young girls through providing self-care packages and alleviating the barriers of accessing basic needs in remote communities. Visit Happy Boxes to find out more.
Choosing a selection results in a full page refresh.
Opens in a new window.