Regular price
Sale price
$29.95 AUD
Unit price
per
Sale
Sold out
Surround your space and self with the scented smoke of White Sage. As you practice the grounding and ancient Native American ritual of smudging. For purification, protection, and setting boundaries.
Frequently Bought With:
Benefits

Using sage smudge sticks can assist with purification, protection, setting boundaries, removing negativity and invoking a deeper spiritual connection.
How to Use

Light the White Sage leaves of the Smudge Stick (using a candle is recommended to easily relight) wait till it ignites, then carefully blow out the flames and activate the sacred smoke.
Be mindful of your thoughts and intentions, and allow the scented smoke to surround your space and self.

Burn responsibly:
Keep an eye out for burning embers. You can hold a dish underneath for extra precaution. Consider the surface you put the Smudge stick on. Never leave it burning unattended. Extinguish carefully, (don't use water) and stub out into a heatproof bowl, which can be filled with sand or an equivalent.
Ingredients

Hand-rolled Californian White Sage (respectfully & sustainably harvested), Seasonal wild, native and imported dried flowers.

Shemana are very passionate about the sacred art of harnessing the energy of plant medicine.
It is imperative to us that the origins of our botanicals are grown, harvested and sourced with the highest integrity.

The tradition of burning botanicals has been embraced by many cultures throughout time.

Used for medical and therapeutic properties, as well as enhancing rituals, ceremonies, blessings and prayers.

We honour the original custodians of this sacred wisdom, and it is with gratitude and respect we pass these customs on. Our hopes are for all those on Earth to be able to experience the power of Nature's plants.

We feel so blessed to have found the most incredible supplier for our White sage smudge sticks.

This independently owned family business is based in the United States of America and runs its operations with diligent care, superior quality and an inspiring ethos.

WHITE SAGE

The White Sage comes directly from its natural habitat, in the mountain regions around California. The plants grow on hundreds of acres of private property where many different plants grow and wild animals roam.

The land is quite beautiful, with quartz and even gold still scattered on the grounds.

The plants that grow here are perfectly natural and have always grown here. Various flowers and other sage plants all seemingly grow together around the same areas.

These plants are not over-harvested (when too much is taken from a plant, crop or species, it can damage that species and make it difficult to recover). The owners and workers are highly knowledgeable about the various plants that grow here and are extremely careful not to harm the plants when they are picking.
The pickers are extremely careful not to take too much from any plant, only the top flower from the stalk. This way, the plant does not stress, it gives the lower flowers time to grow out and this also helps with spreading seeds in the area where more sage will grow.

The ground was littered with tiny new white sage plants! This is absolutely wonderful - picking our white sage and other sage plants spreads more seeds and produces more sage plants. This is absolutely the definition of sustainable harvesting. The ground is perfectly natural and the absolute best location for these types of plants to grow naturally. Lots of sun, excellent draining soil and not too much rain.

We could not be more pleased with the family who owns and manages this land. Sincere, generous, kind and caring don't even begin to describe the people here. There are well over 100 local families who are supported by this single family's business and we can not speak highly enough of them and what they do.
Specifications

These are handmade so vary slightly.

Made of Californian White Sage with some dried flowers.
About Shemana

Shemana is founded by a female duo, Jaymie and Anna in Byron Bay.
Shipping & Returns

Shipping

Australia Post Standard Shipping: $10. Estimated delivery 5-10 days

Australia Post Express Shipping: $15. Estimated delivery 2-5 days.

International Shipping email us for a quote.

Orders are shipped within 3 business days.

View full shipping details.

Returns

View refund policy.
View full details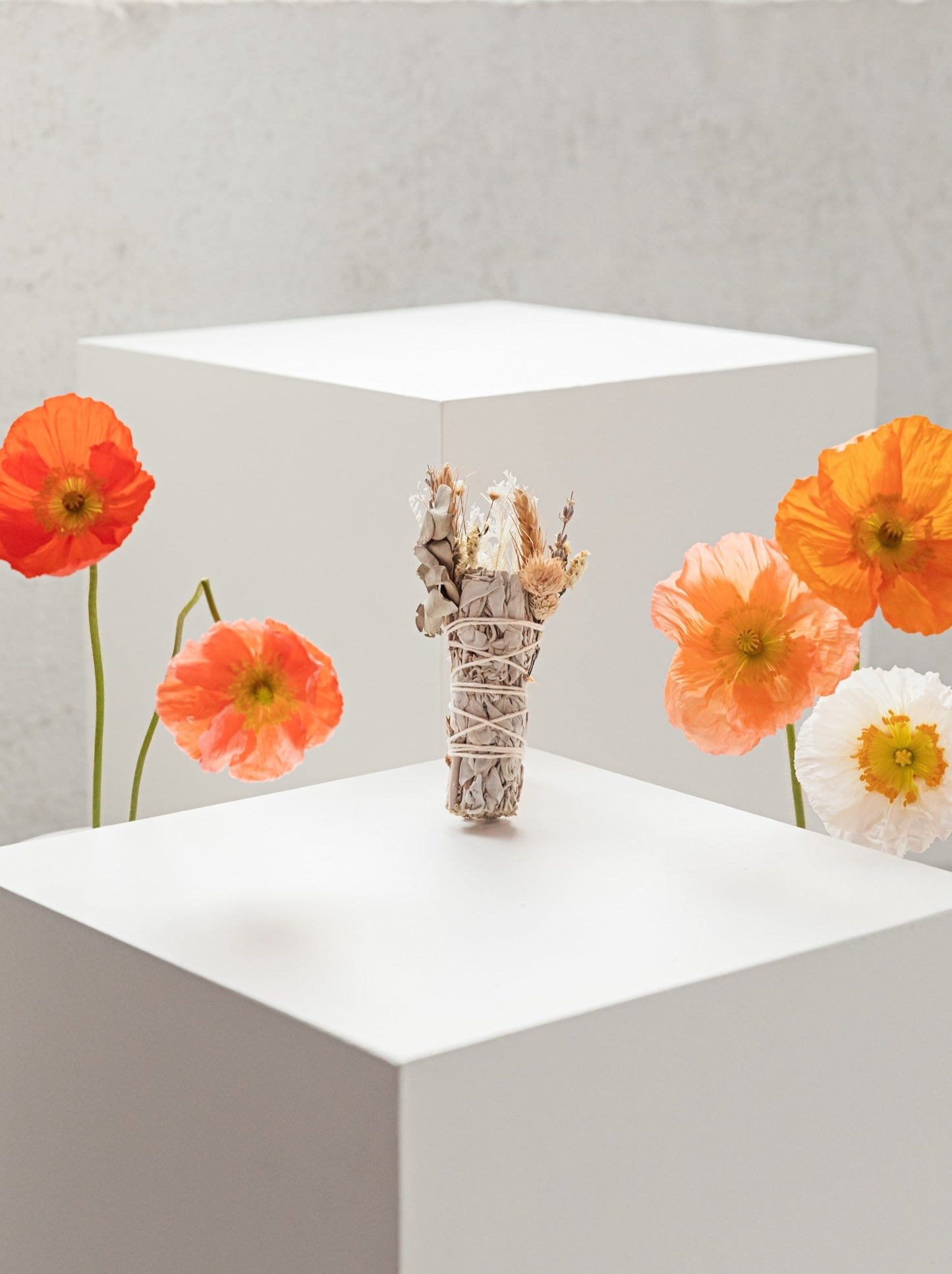 Shemana White Sage Smudge Stick
The ancient art known as smudging has been embraced by many cultures throughout time. The tradition of burning botanicals is used to enhance rituals, ceremonies, blessings and prayers.

The scented smoke of White Sage is revered as sacred plant medicine by Native American tribes. Their wisdom teaches us that sacred smoke can assist with purification, protection, setting boundaries, removing negativity and invoking a deeper spiritual connection.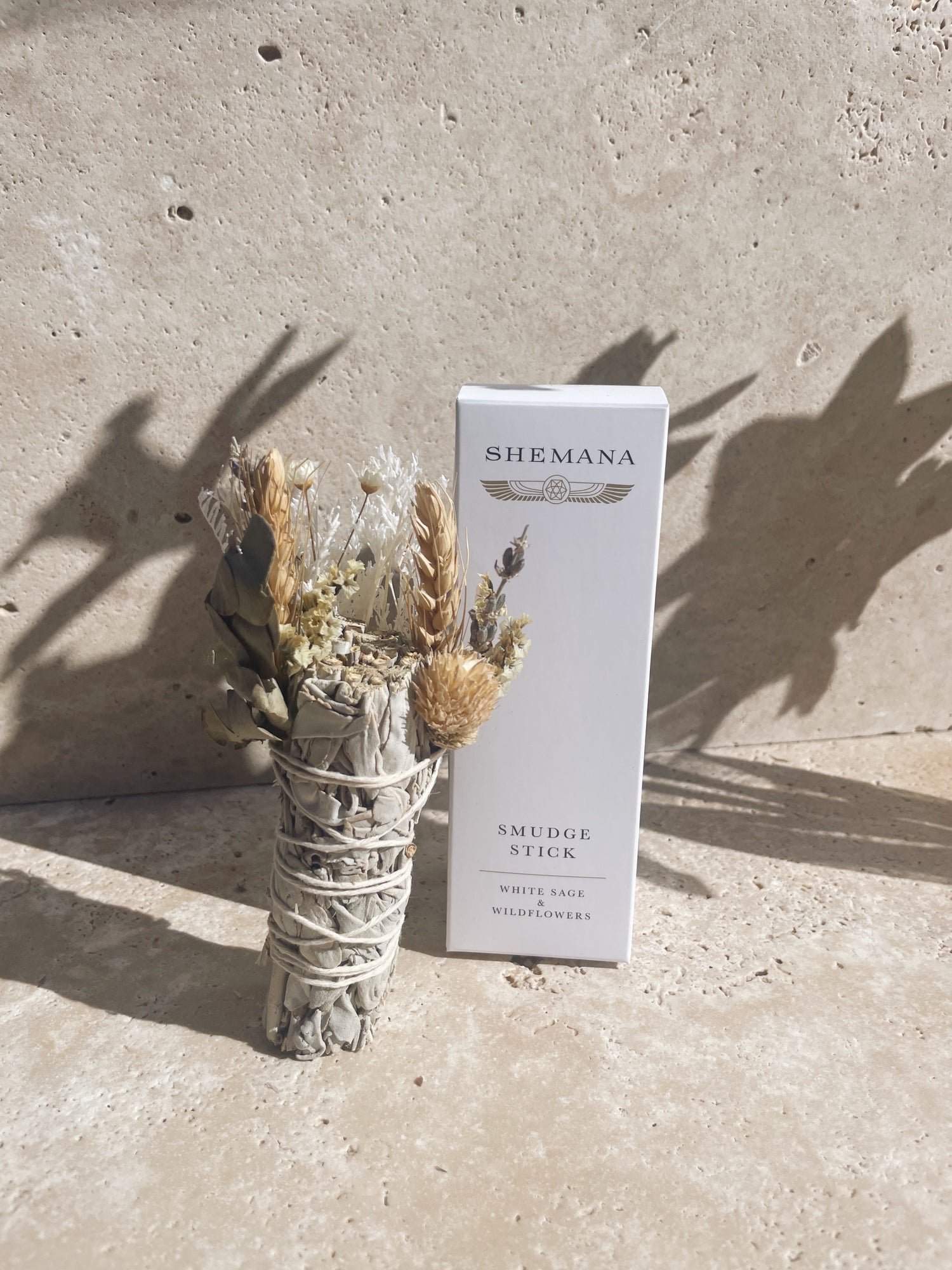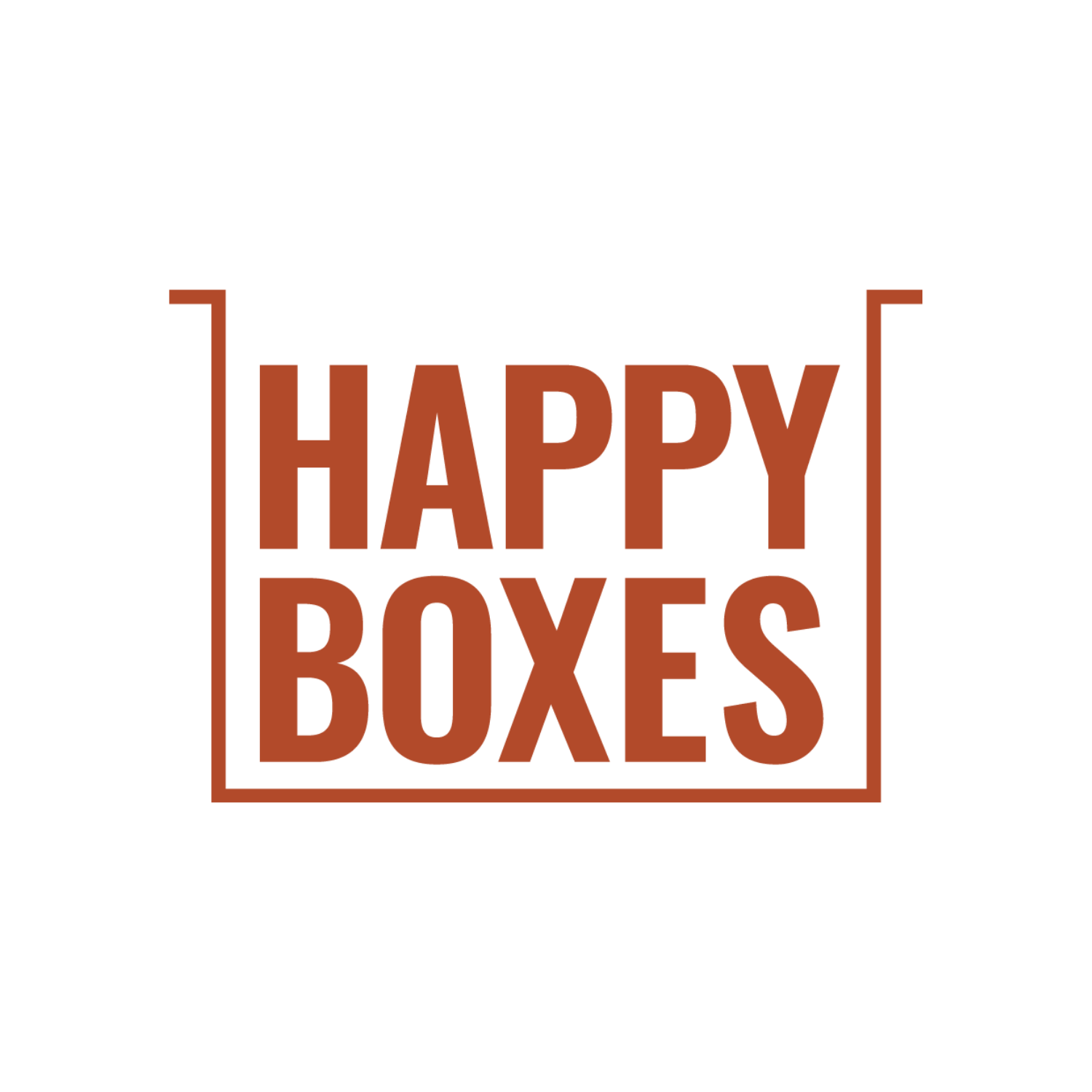 Giving back
$1 from every order is donated to Happy Boxes Project. A beautiful organisation that supports Aboriginal and Torres Strait Islander women and young girls through providing self-care packages and alleviating the barriers of accessing basic needs in remote communities. Visit Happy Boxes to find out more.
Choosing a selection results in a full page refresh.
Opens in a new window.