Regular price
$100.00 AUD
Regular price
Sale price
$100.00 AUD
Unit price
per
Sale
Sold out
Reconnect with your body as you exfoliate your skin, kick-start your circulation, and detoxify the lymphatic system. Then pamper your body with this luxurious, lightly scented body lotion that leaves your skin feeling hydrated and incredibly soft.
The perfect self-care kit to practice the ancient beauty ritual of dry body brushing. Healthy, glowing skin, and a more connected self.
Benefits

BRUSH
1/
STIMULATES LYMPHATIC FLOW AND INCREASES BLOOD CIRCULATION
Dry Body Brushing promotes healthy, glowing skin and aids lymphatic drainage. Dry body brushing the skin helps stimulate the normal lymph flow and increases blood circulation within the body, helping the body to detoxify itself naturally.

2/
HELPS TO REDUCE CELLULITE
Cellulite can be frustrating for individuals who attempt to remove it. Waking up the lymphatic system by dry body brushing will help reduce excess fluid, bacteria, and cell waste which results in smoother, brighter skin.
Used regularly, dry body brushing can be used as a natural cellulite treatment. This along with a healthy, well balanced diet and moving your body daily through exercise and yoga is an ideal match to reduce cellulite.

3/
AIDS IN THE DETOXIFICATION PROCESS AND IMPROVES DIGESTION
Dry body brushing is a powerful detoxification aid. The skin is our largest eliminative organ in our body. Dry body brushing is major player in the detox process as it stimulates your lymphatic system and helps it to release toxins.
Adding dry body brushing to any kind of juice cleanse or fast will help speed up the detoxification process. Many detox programs and experts across the world have been using this age old practice for many years and have supported its method.

4/
STRENGTHENS BODY AND IMMUNE SYSTEM
Dry brushing supports lymph flow, which is essential to immune function. The lymphatic system is a major part of the body's immune system. If the lymphatic system is congested, it can lead to a build-up of toxins, causing inflammation and illness.

5/
FIRMS THE SKIN AND MAKES IT GLOW
Dry body brushing will give your skin a brighter, tighter, and more radiant look by increasing the flow of blood to your skin's outer layers. Like any exfoliator, it sloughs away dead, dry surface cells. It removes the dead skin layer and allows the body to breathe, leaving you with smooth and even-toned skin in no time.
To further the glow and invigoration, we love to use a natural plant based oil such as organic coconut oil with essential oils after bathing.

6/
INCREASES ENERGY
You will crave the sensation! Many people start dry brushing for the health benefits but end up continuing because it makes them feel good. If you are feeling sluggish, a few minutes of dry body brushing is an excellent way to wake up and rejuvenate in the morning.

7/
MINDFULNESS
Dry body brushing helps to balance the autonomic nervous system, which supports adrenal function by reducing stress. When you have relaxing, soothing, tactile input that's stimulating the nerves in the right way, it calms your brain.
Taking five minutes to dry body brush in a meditative way using your breath can help you feel more grounded and connected. Re-establishing this connection with yourself daily can be extremely powerful. This simple, all natural practice is the perfect way to start your day, or calm your soul in the evening.

______

LOTION

Firming and Active Ceramide Complex (I, III, IIIB, VI) which creates a strong skin barrier and helps prevent moisture loss — helping skin stay hydrated, plump, and firm.

Green Coffee Extract stimulates the skin to improve tone and supports collagen promotion daily.

Magnesium which acts as a hybrid ingredient to help soothe muscles and balance/soothe sensitive skin.
How to Use

BRUSH
1/
You can dry body brush anytime of the day before bathing. First thing in the morning is especially invigorating, giving you a boost of energy for the day ahead. If you are brushing in the evening you can use a more gentle, methodical stroke; which will help calm the system and can result into beautiful meditative self-care ritual.

2/
Take three to five minutes for this wonderful practice. Begin brushing by starting at your feet and moving in long sweeping motions toward your heart as this moves with the flow of the lymphatic system. Use firm, small strokes upwards, several times in each area:

• Begin sweeping your feet, starting with the soles of your feet as this area has many little nerve endings that need to be stimulated
• Continue brushing up your legs and groin area
• Proceed to your hands moving up your arms. Move to your armpits as there are many lymph nodes here and it will get any toxins and stagnant energy moving.
• From your neck stroke down towards your heart
• Use circular clockwise strokes on your abdomen - this follows the path of your colon and helps stimulate elimination.
• Brush upwards from your buttocks, lower back and down from your neck
• Please be sure to avoid areas that have an open wound, varicose veins, sun burn or rashes


3/
Use light pressure on areas where the skin is softer and more pressure on those harder areas. Take care of the more sensitive areas of the body such as your chest, breasts and stomach. A slight pinkish colour may occur at first on your skin due to increased blood circulation. This is normal and shows that your skin brushing is working. Over time your body adjusts and it starts to crave the sensation.

4/
After you have brushed your entire body take a cool shower, I like to alternate between hot and cold to keep stimulating blood circulation.
After you have dried off use an organic sweet almond, sesame or coconut oil on your skin with an invigorating essential oil blend to keep you uplifted and your body glowing.


PRODUCT CARE

Store in a dry airy space.
Avoid using the brush in the shower or bath.
The bristles of the brush should only make contact with water when cleaning.

1/
A small amount of pure, all-natural, chemical-free soap, castile soap is our favourite.

2/
A few drops of organic essential oils such as tea tree oil - for its natural antibacterial properties. Or, Lavender - for its disinfectant qualities, blood circulation and its particularly pleasant aroma.

Simply add the castile soap and your preferred essential oils in a small bowl filled with water - ensuring the water line is slightly lower than the bristles are.

It is essential to keep the walnut wood dry to maintain the integrity of the brush.

Gently swirl the bristles around a few times, shake off any excess water and leave to dry in a open aired space with bristles facing down.

Ensure the entire brush is dry before using.

The Body Brush is made from all natural sisal bristles from the agave plant and you may find it develops an earthy scent. We love this natural tone!
A few tips:
• Shake or tap your brush over a bin to release any dead skin.
• Although we love sharing, keep your brush your own.
• Keep your brush in a dry place, away from moisture.
• Wash your brush once a week.

______

LOTION
Massage into skin using circular motions until lotion is absorbed.
Materials

BRUSH

Made from luxurious Walnut Wood & Natural Sisal Bristles.

LOTION
With Organic Ingredients
Antioxidant Rich Plant Extracts
Vegan Ingredients

Purified Aqua, Carthamus Tinctorius (Safflower) Oil, Cetearyl Alcohol, Prunus Amygdalis (Almond Oil), Glycerin, Glyceryl Stearate, Sodium Stearate, Coffea Arabica (coffee) extract*, Sodium Hyauronate (Hyaluronic Acid), Magnesium Chloride, Ceramide NP, Ceramide AP, Ceramide EOP, Citrus Bergamia (Bergamot) Oil*, Cedrus Deodora (Cedarwood) Oil*, Citrus Reticulata (Mandarin Rind*, SOdium Cetyl Phospahte, Carbomer, Phytosphingosine, Cholesterol, Sodium Lauryl Lactylate, Xanthan Gum, Phenoxyethanol. *Denotes Organic. This product is not intended to diagnose, treat, cure, or prevent any disease.
Specifications

BRUSH
The Body Brush's round wooden shape and ergonomic handle are designed to target specific areas of the body for maximum benefit. The natural sisal bristles, sourced from the agave plant, provide a moderate level of firmness when massaged into the skin and the walnut wood finish gives the brush a luxurious feel.

The Body Brush is made from all natural sisal bristles from the agave plant and you may find it develops an earthy scent.

Brush:
Diameter of head: 110mm
Length of bristles: 33mm
Width of brush: 51mm
Handle:
Width of handle: 25mm
Length of handle: 170mm

LOTION

200ML Made in Australia.

Vegan & Cruelty-Free
Sustainable Practices
This tube is made from over 305 post-consumer recycled materials.
About Stass & Co + Gracious Minds

Both brands are female-founded.
Shipping & Returns

Shipping

Australia Post Standard Shipping: $10. Estimated delivery 5-10 days

Australia Post Express Shipping: $15. Estimated delivery 2-5 days.

International Shipping email us for a quote.

Orders are shipped within 3 business days.

View full shipping details.

Returns

View refund policy.
View full details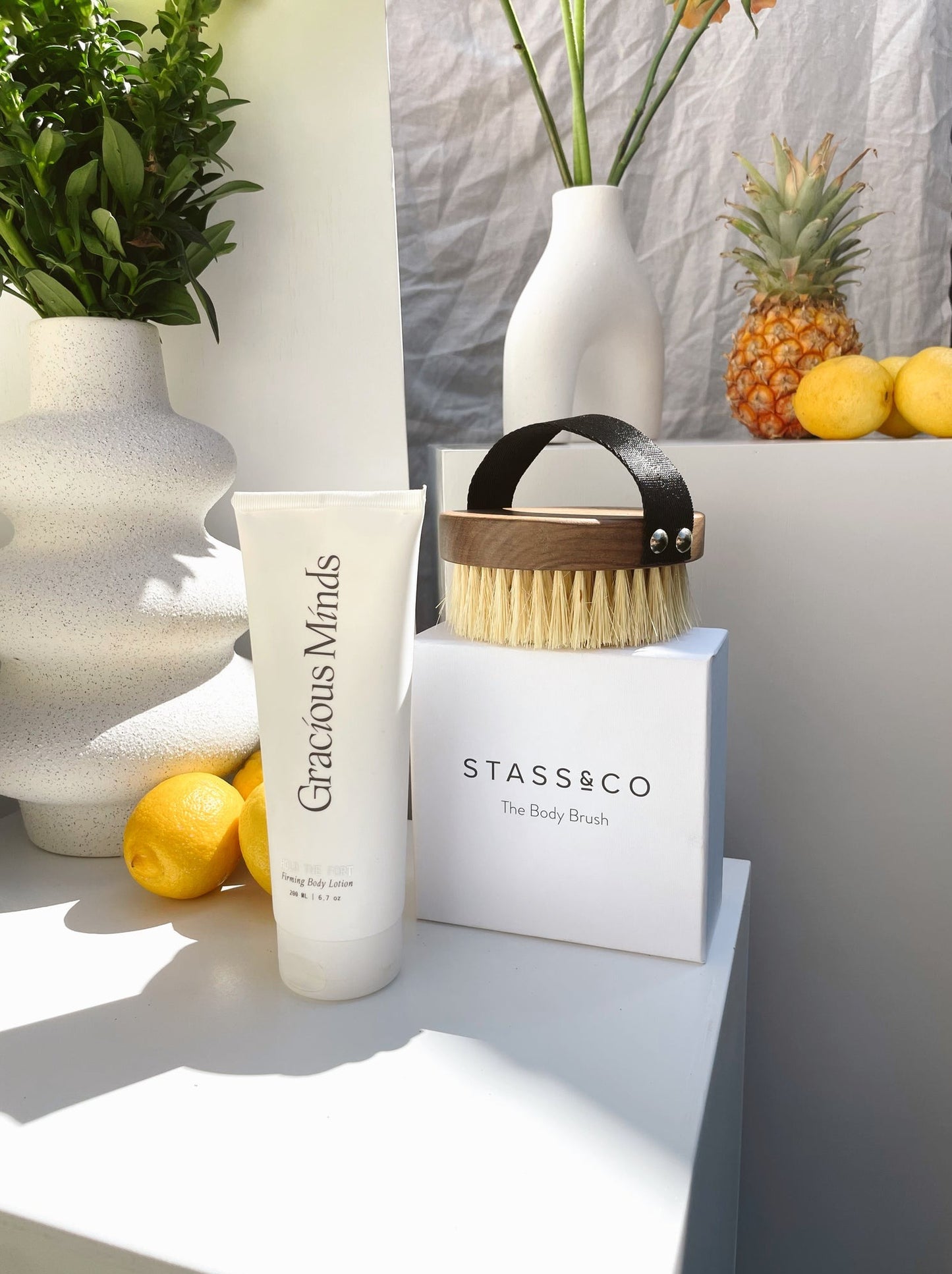 Skin Ritual (Save 10%)
The perfect self-care tool to pause and reconnect.
A healthy lymphatic system is the key to a connected Self.

Dry body brushing is an ancient beauty technique that promotes healthy, glowing skin. It helps stimulate the normal lymph flow and increases blood circulation within the body, aiding the body in detoxifying itself naturally.

The Body Brush is an all-natural, vegan-friendly, luxurious product.

Antioxidants and ceramides in the body lotion work to lock in moisture and to help the skin's outermost layer stay firm. Infused with Magnesium as a hybrid ingredient which works to soothe muscles, whilst also improving the tone and complexion of the skin.

The perfect addition to any self-care arsenal.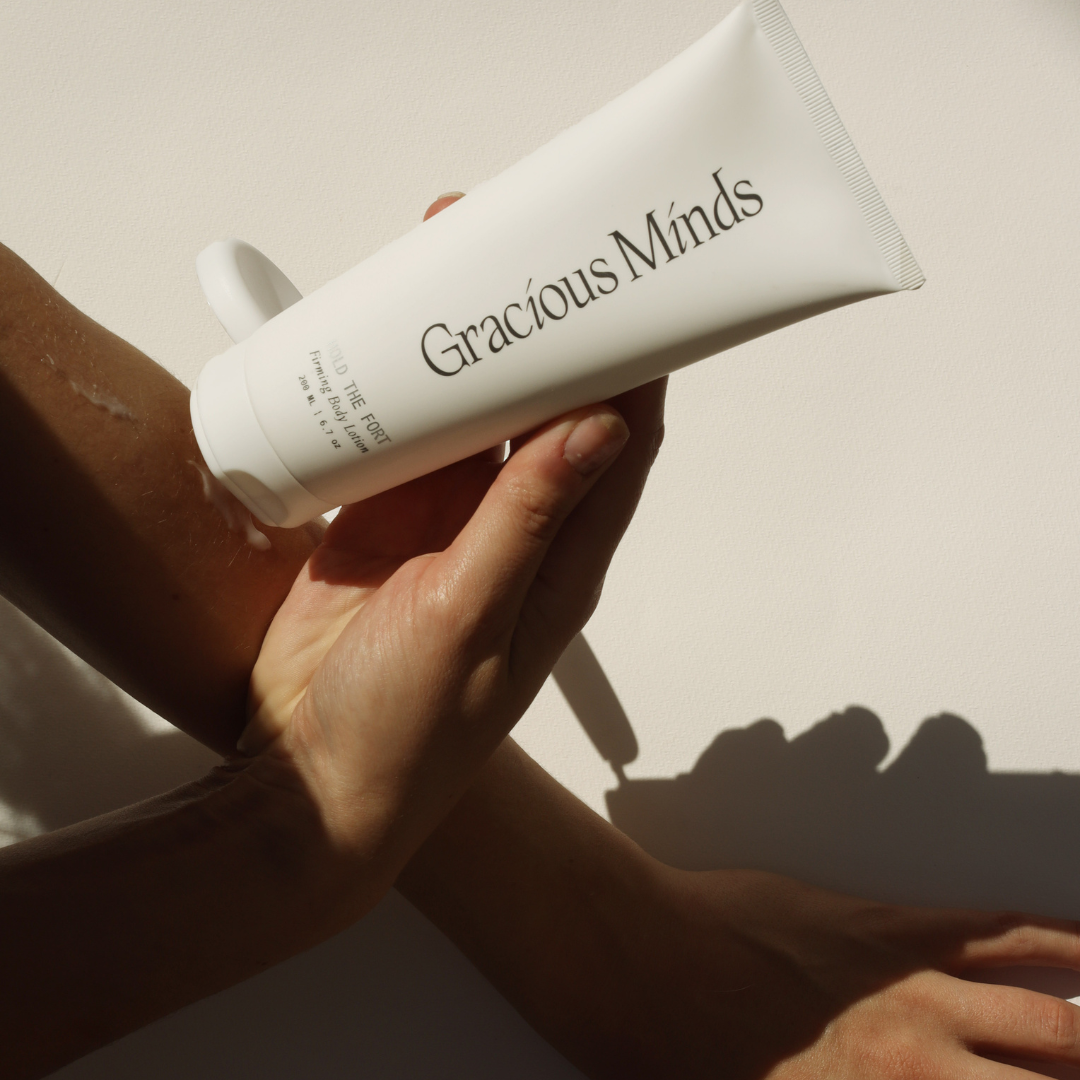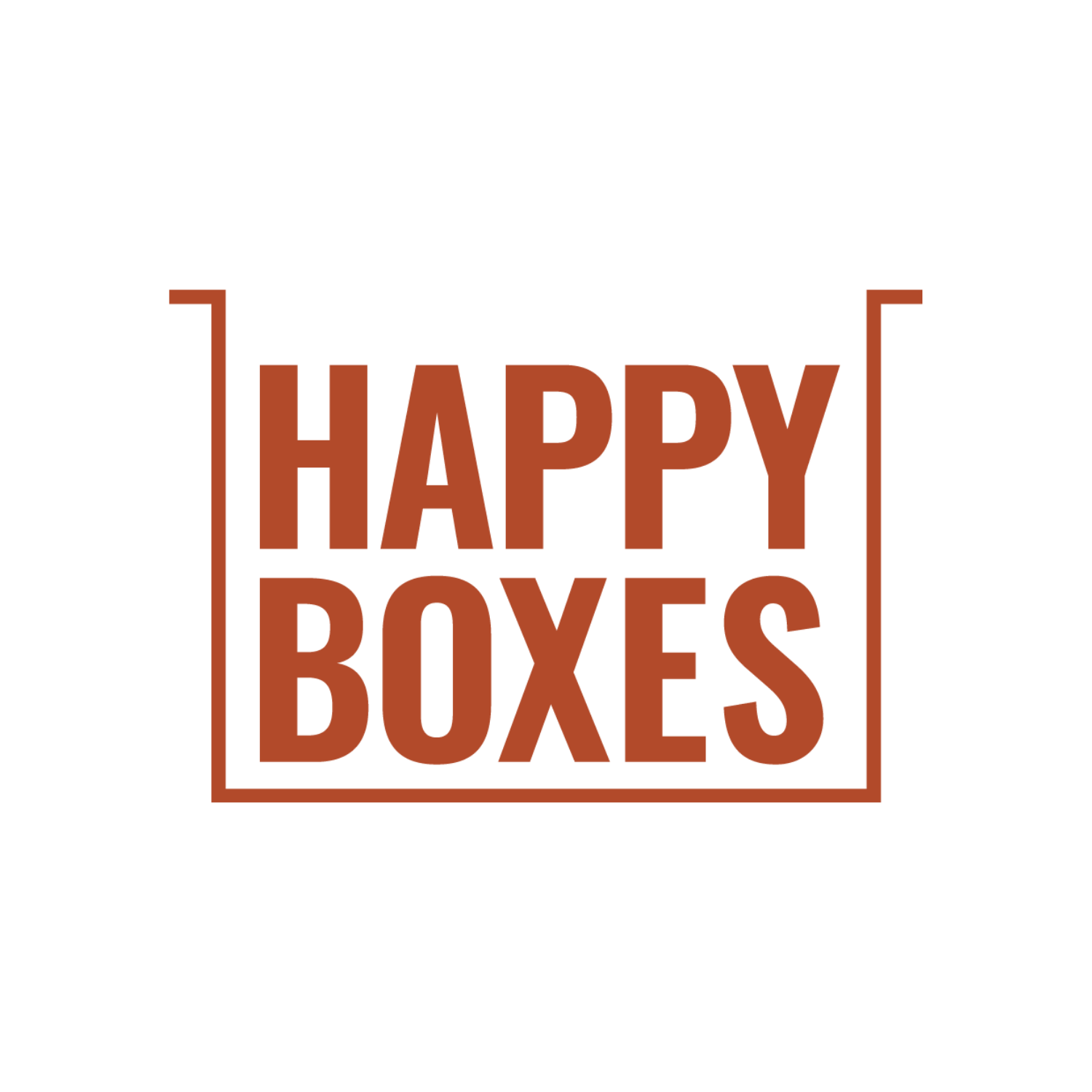 Giving back
$1 from every order is donated to Happy Boxes Project. A beautiful organisation that supports Aboriginal and Torres Strait Islander women and young girls through providing self-care packages and alleviating the barriers of accessing basic needs in remote communities. Visit Happy Boxes to find out more.
Choosing a selection results in a full page refresh.
Opens in a new window.